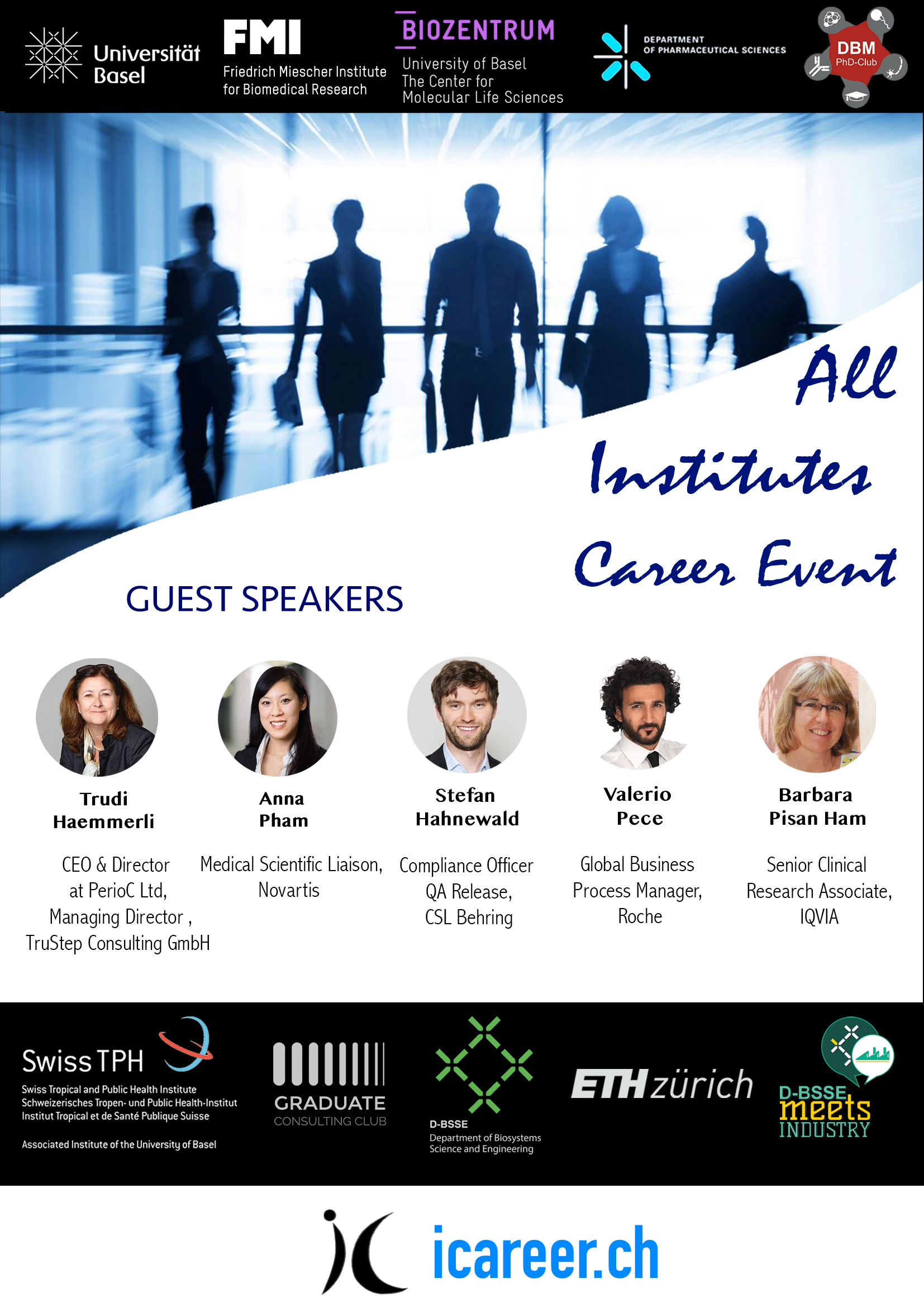 "All Institutes Career Event" is organized in order to strengthen the Basel life science community, and to provide an insight regarding possible career paths outside academia for holders of PhD and Master degrees.
We believe that this event will grant invaluable insight into the career possibilities and provide an opportunity to foster new connections, thereby strengthening the network between different Basel-based institutes and companies.
The event will take place on 24th May 2018 from 17:00 to 20:00 at the Friedrich Miescher Institute (Maulbeerstrasse 66, 4058 Basel).
REGISTRATION IS CLOSED